Unique Business Gifts
Corporate gift giving season can be less than fun for the person chosen to pull it all together.
You need it fast, you need something memorable and creative, you need a lot of them, and you've got a budget.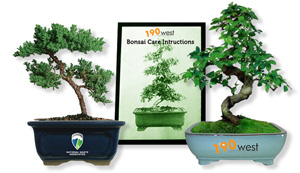 We can help. Each holiday season Bonsai Outlet helps put together customized corporate client or employee gifts that are unique, creative, symbolic and branded with your companies logo. A logo'd gift that's long lasting and literally can't be put away or ignored. And at a price that's less that you might think.